Something you need to know about Tax Season Deal
TAX SEASON PACKAGE DEAL TO BENEFIT YOUR BUSINESS
The tax season is coming now! It is the chance to start or boost your hair business. You can save a lot of money on the tax return if you are willing to do some works. Don't worry,
TedHair
TAX SEASON Deals
is here for your business, you can easily build up your business and win more clients during these times. And today I will list some tax season notes for you, just take some time to read it.
Tax season 2020 begins January 27, 2020, the IRS announced in early 2020. This is the date when the IRS will begin processing returns. Specific dates for tax season are typically officially announced early each year, though taxpayers can certainly expect it to start sometime in late January and last until April every year. Tax season 2019 began January 28, 2019; on that date, the IRS began accepting and processing tax returns from 2018. Before January 27, taxpayers should begin receiving (or collecting) tax forms for 2019 from employers, clients, and more, though they have until Tax Day to submit their returns.
The last day to file taxes, also called Tax Day, is April 15. For tax season 2020, Tax Day will fall on Wednesday, April 15, 2020, the IRS has confirmed. All 2019 tax returns will be due on Tax Day unless a tax-filing extension request has been submitted. Taxes can still be filed on Tax Day, but it is always best to avoid becoming a last-minute tax filer.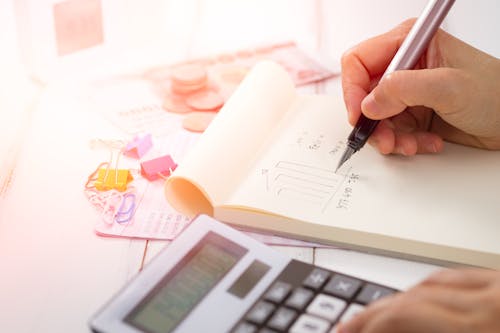 The IRS is accepting your 2019 tax return starting on Jan. 27. The agency expects it will receive more than 150 million individual income tax returns.
You have until April 15 to pay 2019 taxes you owe — even if you get a six-month extension to submit your return.
Keep an eye out for credits and deductions you can snag.
Bring out your box of receipts. Tax season begins today.
Eager taxpayers can start filing their 2019 tax returns on Monday, Jan. 27. The IRS expects it will receive more than 150 million returns.
People with elaborate returns can ask for a six-month extension to file, but they have until April 15 to pay 2019 taxes owed.
While it may be tempting to procrastinate — especially if you know you owe money — your tax professional would prefer you show up early with the appropriate documents.
If you are searching for some package deal to start your hair business, just look through this article to get the starter packages.
Tedhair prepares 4 deals for your business, for beginners, you can select the bundle deal to make some inventory. We offer a free shipping service at these deals, then you can save a lot of costs. What's more, we cut the most price to support your business, make a deal to save your business cost at these times.
No.1 $330 TAX SEASON WIG DEAL
No.2 $1060 Tax Season bundle deal
This deal concludes 30 pcs 
bundles
 and 
closures
,
and the hot textures like body wavy, straight, deep curly can get more orders from your clients.
No.3 $2060 Tax Season Bundle Deal 70 PCS
This big deal can save you the most cost, you can get more benefits from this bundle deal. This deal includes the hottest and re-buy products. Body Wave, Deep Curly, Straight, Loose Deep textures.
No.4 $3060 Tax Season Bundle Deal 103 PCS
This deal can boost your business with 103 PCS products, and you don't need to worry about the inventory, all of the products are hot-selling, and with high quality, you can use this deal to make more benefits.
Tax season is the best time for you to start your hair business, you can use this time to make more profits. We have full inventory in our US warehouses (Atlanta, Miami, Los Angeles) for pick up orders, you can quickly get your products. If you still have some problems with the business, please feel free to contact us, we can help you build up your business easily. Tedhair 
wholesale hair vendors
will work together with your business, get more 
hair business
 service just click here.
Leave a comment